The Convergence Foundation
The Convergence Foundation (TCF) aims to grow India's economy to $10 trillion by 2035. Set up by philanthropist—and formerly one of India's leading private equity investors—Ashish Dhawan, TCF builds institutions and supports bold leaders tackling India's complex problems ranging from unemployment to air pollution, from poor education outcomes to low participation of women in the labour force. Our portfolio organizations are in for the long haul and adopt a systemic reform approach to address at scale the challenges that impede India's economic progress.
The Convergence Foundation has signed grant agreement with CRISP on 6th October 2022 for taking up 10 impactful projects covering 4 States: Rajasthan, Karnataka, Andhra Pradesh, and Meghalaya.
The grant agreement is valid till 31st March 2025.
theconvergencefoundation.org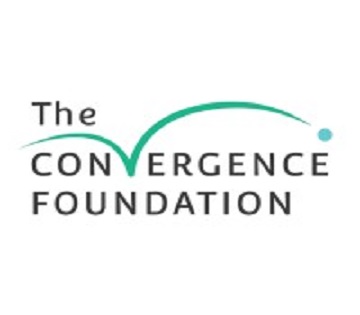 Nandan Nilekani
Nandan Nilekani is the Co-Founder and Chairman of Infosys Technologies Limited. He was the Founding Chairman of the Unique Identification Authority of India (UIDAI) in the rank of a Cabinet Minister from 2009 to 2014. Most recently, Nandan has co-founded and is the Chairman of EkStep, a not-for-profit effort to create a learner centric, technology based platform to improve basic literacy and numeracy for millions of children.Born in Bengaluru, Nilekani received his Bachelor's degree from IIT, Bombay. Fortune Magazine conferred him with "Asia's Businessman of the year 2003." In 2005 he received the prestigious Joseph Schumpeter prize for innovative services in economy, economic sciences and politics. In 2006, he was awarded the Padma Bhushan.

He was also named Businessman of the year by Forbes Asia. Time magazine listed him as one of the 100 most influential people in the world in 2006 & 2009. Foreign Policy magazine listed him as one of the Top 100 Global thinkers in 2010. He won The Economist Social & Economic Innovation Award for his leadership of India's Unique Identification initiative (Aadhaar). In 2017, he received the Lifetime Achievement Award from E&Y. CNBC-TV 18 conferred the India Business leader award for outstanding contributions to the Indian Economy (2017) and he also received the 22nd Nikkei Asia Prize for Economic & Business Innovation in the same year. He has been inducted as an International Honorary Member of the American Academy of Arts and Sciences in 2019. In 2022, Nandan was appointed the co-Chair of the G20 Task Force on Digital Public Infrastructure. He also won the Business Standard's Lifetime Achievement Award in 2022.
Nandan Nilekani is the author of "Imagining India", co- authored his second book with Viral Shah, "Rebooting India: Realizing a Billion Aspirations" and co-authored his third book with Tanuj Bhojwani,"The Art of Bitfulness: Keeping calm in the digital world" released in Jan 2022.
The Grant Agreement has been signed with CRISP on 2nd Feb 2023.