Objectives
To survey 100 schools, selected randomly, across districts to verify the positive impact of English medium instruction on students.
To strengthen teachers' ability to interact in English.
To redesign pedagogy to ensure better learning outcomes in English.
To design additional support material for students and teachers to see greater impact.
Repeat survey to measure the outcomes.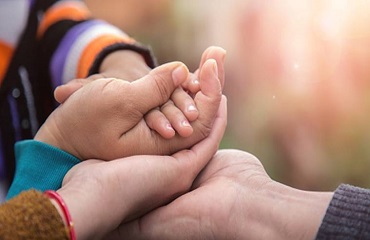 Role of CRISP
CRISP will assist the Government of Andhra Pradesh in improving the education sector through:
A project to operationalise English as a medium of instruction in government schools for improved academic outcomes.
A project to improve academic standards before 2025 in 1000 high schools which have been recently affiliated with CBSE.
A project to build teaching capacity and periodically evaluate teacher performance for a better teacher-pupil transaction and improved learning outcomes.
A project to operationalise a merger between Pre-Primary education in Anganwadis with the Primary School.
A project to recommend the best package of practices in operationalising digital education through IFPs, Tabs using LMS.
Andhra Pradesh
1. Study learning outcomes in the English Medium of education introduced by Govt.
2. Improving academic standards in the 1000 High schools by 2025.
3. FLN improvement in primary schools: EdTech solutions,structured pedagogy, capacity building of the teachers, methodology for periodical evaluation of teacher performance (with CSF)
4. Operationalising the 13,000 Foundation schools: who, what, how.
5. To recommend the best package of practices in operationalising digital education through IFPs, Tabs using LMS.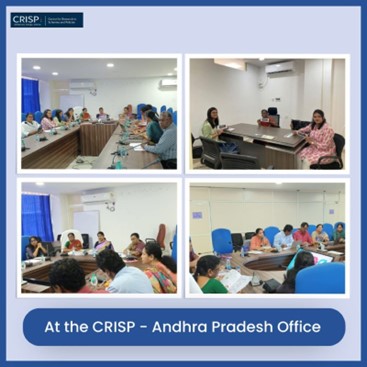 Action Plan
PROJECT 01: 1000 CBSE SCHOOLS
To prepare a definitive strategy and robust operational plans to ensure a smooth transition of the 1000 affiliated CBSE schools from the SSC board.
PROJECT 02: EFFECTIVE OPERATIONALISATION OF DIGITAL EDUCATION IN GOVERNMENT SCHOOLS OF ANDHRA PRADESH

Develop strategies for maximising the utilisation of devices and LMS and improve learning outcomes from various digital education initiatives of government schools in AP.
Strengthen the basic teacher- pupil transaction in every classroom to improve learning outcomes by inducting suitable EdTech solutions.
Capacity building to teachers for effective teaching and facilitating blended teaching-learning in government schools so as to improve the conceptual understanding of students.
PROJECT 03: STRENGTHENING FOUNDATIONAL SCHOOLS

Strengthen the Foundational schools to ensure quality ECE for the holistic child development to build a solid foundation for lifelong learning and wellbeing;
Strengthen convergent processes and working of two Departments – School Education and Women Development and Child Welfare (WDCW) - to jointly focus on best learning outcomes and school readiness for 5-year-old children in the State of Andhra Pradesh.