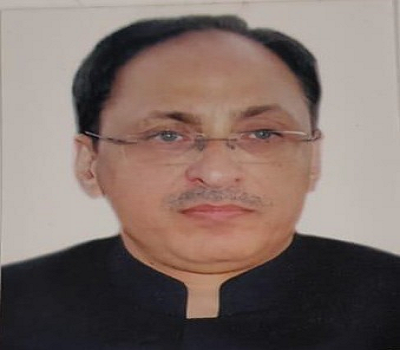 Former Chief Secretary of Maharashtra, and acclaimed for his work in the COVID and post-COVID times, he has put in 36 years in the Indian Administrative Service (IAS), and brings rich expertise in formulation, implementation and monitoring of Government policies spanning across various sectors.
As Chief Secretary, Government of Maharashtra, he spearheaded Government's fight against the second wave of Covid, ensuring availability of hospital infrastructure, beds, tests kits, medical equipment, medicines and oxygen supply across all districts of Maharashtra. He led the effort to prevent disruptions due to third wave, this included maximum vaccinations, Mission Oxygen – ensuring self-sufficiency in oxygen production. He ensured systematic opening up of economy while also preventing onset of Third Wave.
He was responsible for speedy implementation of large infrastructure & development projects ensuring inter-department and inter-agency coordination and cooperation. He managed the Finance Department, Environment Department, Energy Department, Planning Department, Forests, Housing, and also served as Municipal Commissioner, MCGM, VP & CEO, MHADA, and Collector, Dhule and Beed in my previous charges.
He played significant role in improving citizen services delivery and urban development as Commissioner of Brihanmumbai Citizen Services Delivery & Urban Development. He strengthened the '1916' citizen helpline as a one-stop shop for all information and service needs of citizens from MCGM. His efforts for creation of the Disaster Management Control room, construction of several hospitals to augment the health services in the corporation area and creation of the Mumbai Development plan (DP) - 2034 were fondly remembered.
He authored Maha Ownership Flats (amendment) Act to bring in the concept of regulator and the concept of deemed conveyance. These were the precursor to the RERA Act, which transformed the real estate sector. He was member of the National Committee for preparation of Model Real Estate (Regulation and Development) Act.
He holds Masters in Social Sciences from University of Birmingham, MA Economics from Delhi School of Economics and an LLB from Mumbai University. He had done courses in Syracuse University, Kennedy School of Government, Harvard & Goldman School of Public Policy, University of California, Berkely in the fields of Policy Analysis, leadership and Negotiations respectively.
His areas of interest are urban development, education, reform of public service for greater transparency, accountability, efficiency and timely delivery.