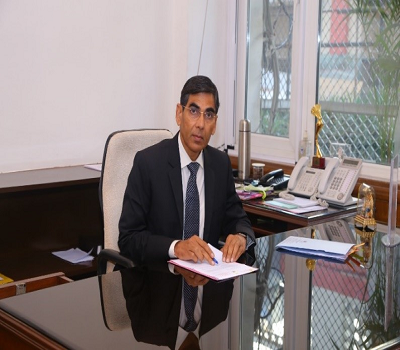 Belonging to the Indian Administrative Service (MP:1985), he is known as the 'Turn-Around Man' for reviving several sectors and led major programmes with decisive action and result-orientation. He converted ideas into reality producing results at scale and magnitude.
As Secretary to Government of India Ministry of Youth and Sports he tripled the utilisation of the existing sports infrastructure by analysing the gaps, preparing the mental map, and energising the infrastructure, human resource, scientific tools, etc. Developed the 'Fit India Movement' idea into implementable program, designed low-cost high impact strategy to make it a people's movement, and guided its implementation.
As Principal Secretary in Water Resources Department, he was responsible for increasing land under irrigation from 8 lakh hectares to 36 lakh hectares, apart from increasing capacity utilisation from 60% to 100% within a short period of 8 years. Under his leadership, the State has recorded fastest project completion rates at the lowest cost, anywhere in the country.
Introduced online IT systems for that ensured transparent and timebound delivery and making the process litigation free.
As head of the Rural Development department in Madhya Pradesh, developed and implemented an IT system for online accounting and cash management for Gram Panchayats that promoted efficiency and transparency. Developed low-cost solutions for 3 lakh new houses for the poor and for sanitation in the villages.
While heading the Education Department in the State, used IT solutions for management of schools, teachers and services, apart from improving the learning levels to national standards. As head of a large electricity distribution company, he has achieved breakeven by bringing in unprecedented efficiencies.
His core strengths are in programme implementation, crisis handling, innovative solutions for problems and high outcome-orientation.